Mesa Amphitheatre | Mesa, Arizona
If you're looking for a phenomenal country music concert, you should check out the best. Country music legend Willie Nelson is delivering the year's most coveted live concerts, and he's bringing it across the country! This massive outing includes a much-awaited date at the Mesa Amphitheatre in Arizona on Wednesday, 19th April 2023! Fans can anticipate the 13-time Grammy Award-winning singer-songwriter to deliver some iconic hits, like "Mamas Don't Let Your Babies Grow Up to Be Cowboys," "Always On My Mind," and "Roll Me Up and Smoke Me When I Die." What are you waiting for? Quickly score tickets to Willie Nelson's show before it sells out!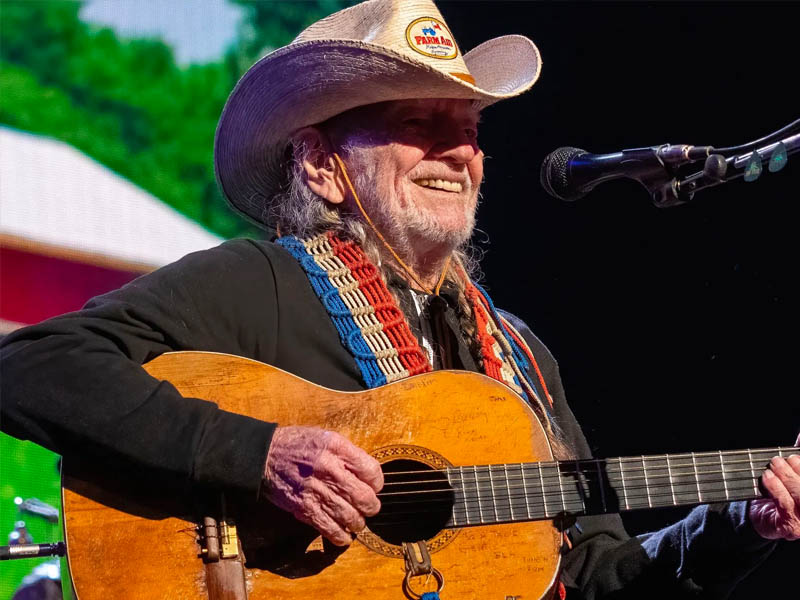 Prolific country music star Willie Nelson has been creating timeless hits since 1956. With over six decades at his helm, he is the epitome of a seasoned performer. Those who came before him respected him, and those who emerged after him were all influenced by his music. He has produced and released close to 100 studio albums, 13 of which went to number 1 on Billboard's Country chart. His commercial success has translated to 60 million albums sold and countless number-1 hits. Moreover, Nelson has won multiple awards from various organizations, including the Grammy Awards, Country Music Association Awards, Country Music Television Awards, and American Music Awards.
Willie Nelson is well into his late '80s but shows no signs of slowing down. This 2023, he's set to perform in multiple headline shows and appearances at major music festivals. Today, he remains an incredible performer. Besides music, he's also an acclaimed actor who starred in numerous feature films, an environmental activist, a U.S. Air Force veteran, and a critically-acclaimed author. Nelson is a true American icon, and seeing him perform live this 2023 should be on your bucket list.
Secure your tickets now to Willie Nelson's show at the Mesa Amphitheater on Wednesday, 19th April 2023! Tickets are now available!