Mesa Amphitheatre | Mesa, Arizona
Ugly Sweater Holiday Party: Weezer comes to Mesa Amphitheater on Saturday 11th December 2021 to celebrate this year's Christmas festivities. The Ugly sweater holiday party, hosted by 93.3 ALT AZ, returns to the center stage with Weezer and more special guests to be announced. If you missed Christmas festivities last year due to the pandemic, this is the perfect occasion to go out and have some fun. With quality music and plenty of ugly sweaters around you, you will make the best of this year's holiday season. Tickets are now available, so grab yours before they sell out! You can also tune into 93.3 ALT AZ to learn more about their ticket sales!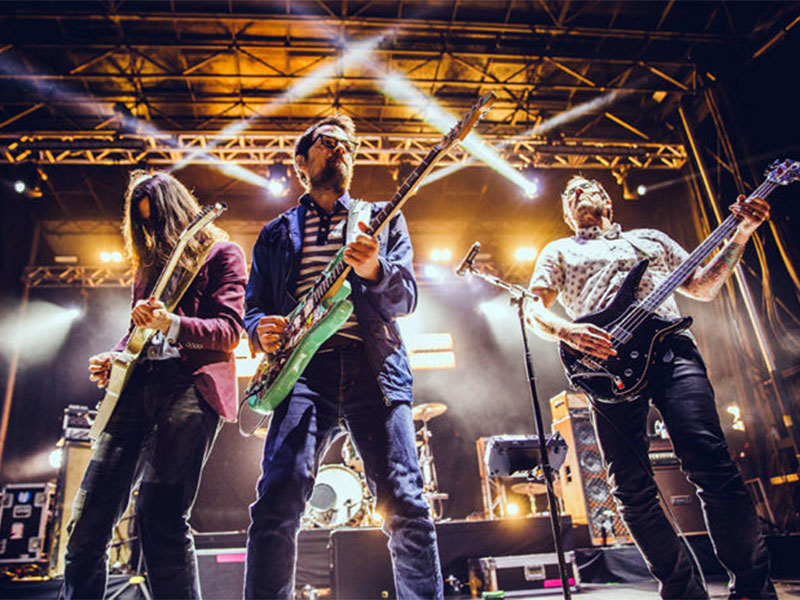 Formed in 1992, Weezer gained the spotlight in 1994 when their hit single Buddy Holly and to date, they have sold over 20 million records worldwide. They hail from Los Angeles, California, and consist of four members; Rivers Cuomo, Brian Bell, Patrick Wilson, and Scott Shriner. Since the release of their debut LP, Blue Album, they have put together 13 more. The latest of their releases include 2021's Ok Human followed by Van Veezer. They are also scheduled to tour Fall Out Boy and Green Day as part of their rescheduled Hella Mega Tour. The tour will reach North America in the summer of 2021 followed by UK and Europe in Summer 2022.
MESA Amphitheatre is ready to host this year's Ugly Sweater Holiday Party. This is currently the only event that is scheduled at Mesa Amphitheatre on December 11, 2021. The event will feature and other special guests to make your holiday celebrations a little extra special! If you're looking to celebrate your holidays with a flare, 93.3 ALT AZ's Ugly Sweater Holiday Party is the perfect destination as Weezer would be playing some classical tunes for you. Grab your tickets ASAP before they are sold out!