Mesa Amphitheatre | Mesa, Arizona
The Tradition Continues… Slightly Stoopid, hit the road with Pepper, Common Kings, Fortunate Youth and The Elovaters for a summer of madness! Come to Mesa Amphitheater on Saturday, July 16th 2022 for a wild night featuring a fusion of folk, rock, reggae and blues with hip-hop, funk, metal and punk! Yeah, that about covers most of what you'll hear, plus, Slightly Stoopid have also promised some brand-new music sometime this year, so listen carefully, and you may just catch a sneak peek! Grab your tickets here.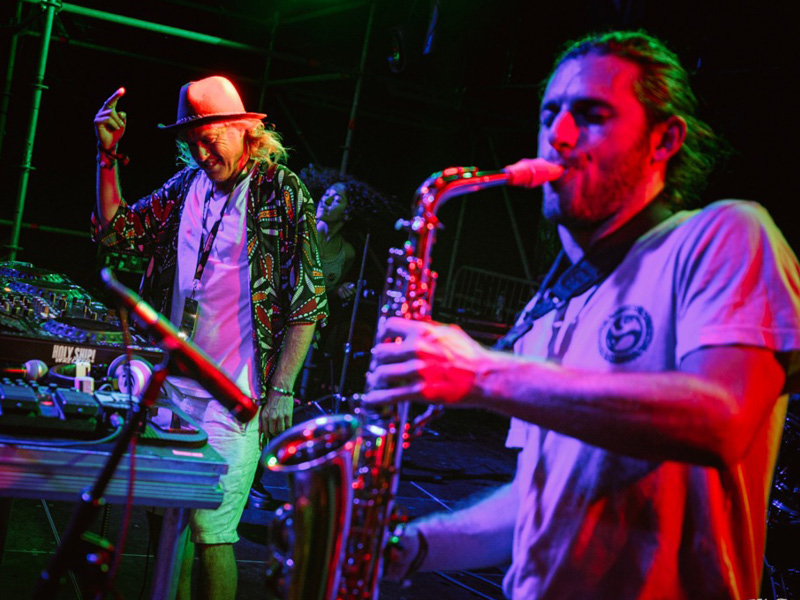 From San Diego, California, Slightly Stoopid band is formed by multi-instrumentalists Kyle McDonald and Miles Doughty, along with drummer Ryan "Rymo" Moran, percussionist Oguer "OG" Ocon, saxophonist Daniel "Dela" Delacruz, keyboardist Paul Wolstencroft, and trumpet and trombone player Andy Geib. They also regularly feature special guests on the stage with notable past artists being Karl Denson of the Rolling Stones and Greyboy Allstars, Don Carlos, Chali 2na of Jurassic 5 and Rashawn Ross of Dave Matthews Band. Their latest studio album, Everyday Life, Everyday People, was released way back in July 2018, and topped the Billboard Reggae Albums chart. It features special guests Ali Campbell of UB40, Chali 2na of Jurassic 5, Alborosie, G. Love, Sly & Robbie, Don Carlos, and Yellowman. Plus, the band stated that they will have some brand-new music ready for 2022.
Also out of San Diego, California, Pepper, originally from Hawaii, are singer and guitarist Kaleo Wassman, singer and bassist Bret Bollinger, and drummer Yesod Williams. Their latest Album, Local Motion, in 2019 topped the Billboard Reggae Album chart.
From Orange County, California Common Kings are singer Jr. King (Sasualei Maliga), guitarist Mata (Taumata Grey), bassist Uncle Lui (Ivan Kirimaua), and drummer Big Rome (Jerome Taito). The band list a very varied set of influences from Bob Marley, Earth Wind and Fire, Gypsy Kings, Geourge Benson, Jim Croce, Led Zeppelin, Michael Jackson, Stevie Wonder, Van Morrison, to The Who.