Mesa Amphitheatre | Mesa, Arizona
Hard rockers Opeth and Mastodon come to Mesa Amphitheater on Tuesday, November 30th, 2021 with support from special guest Zeal and Ardor. Mastodon are touring in support of their recently-announced double album, Hushed and Grim, which comes out October 29. Opeth, meanwhile, have announced what they've dubbed a "Connoisseur Edition" of their most recent album, 2019's In Cauda Venenum. This iteration of the record "features a remastered version of the album transferred to magnetic tape and cut directly to vinyl with three unreleased bonus tracks," according to a press release. That will be out November 19.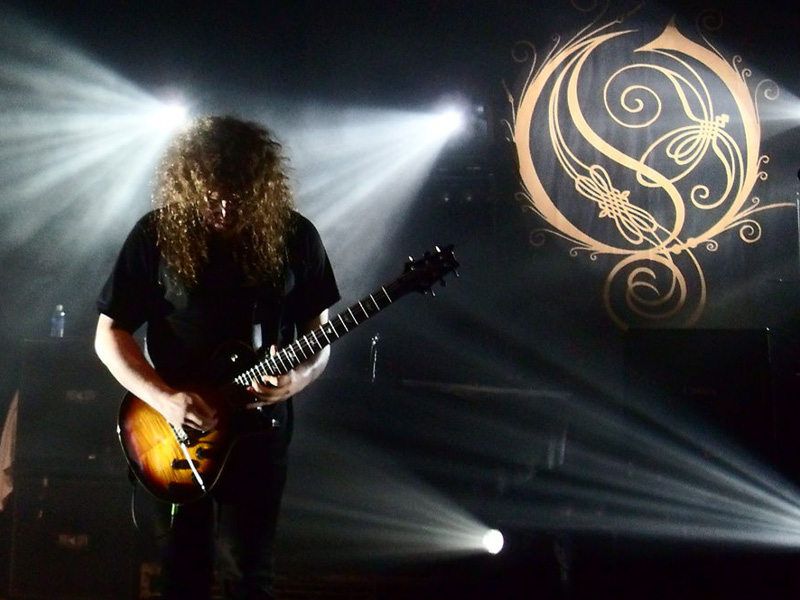 Progressive metal and rock band, Opeth, are from Stockholm, Sweden. They are guitarist and lead singer, Mikael Åkerfeldt, bassist, Martín Méndez, drummer, Martin "Axe" Axenrot, guitarist and singer, Fredrik Åkesson, and keyboardist and singer, Joakim Svalberg. Their most successful album was their ninth studio album, Watershed, which peaked at number 23 on the Billboard 200, and topped the Finnish albums chart in its first week of release. The band's 13th album, In Cauda Venenum, came out in September 2019, and was released in both Swedish and English.
Heavy Metal band, Mastodon, from Atlanta, Georgia, are bassist and singer, Troy Sanders, lead guitarist and singer, Brent Hinds, rhythm guitarist and singer, Bill Kelliher, and drummer, Brann Dailor. AllMusic, labelled the band as, "one of the preeminent metal acts of the early 21st century." Mastodon's seventh studio album, Emperor of Sand, was their most successful to date, featuring the single, "Sultan's Curse", which earned the band their first Grammy Award. The band have also been awarded 3 Metal Hammer Golden Gods Awards, and 4 Metal Storm Awards. Their eighth studio album, Hushed and Grim, is due out in October 2021.