Mesa Amphitheatre | Mesa, Arizona
It's time to bring out the big guns, the fastest shooter this side of Memphis, Tennessee, ladies and gentlemen, presenting Machine Gun Kelly at Mesa Amphitheater on Thursday, October 21st 2021 with very special guests Jxdn and KennyHoopla. Machine Gun Kelly continues his, Tickets to my Downfall Tour of America, supporting his new album of the same name. His fifth album, Tickets to My Downfall, is out now so grab yourself a copy because it is a departure from his established rap sound, the album is a more guitar-driven pop punk album his sound has shifted a huge amount over the last two years and this will be your first chance to hear it live, so you are in for a treat! Grab your tickets now to a whole new Machine Gun Kelly!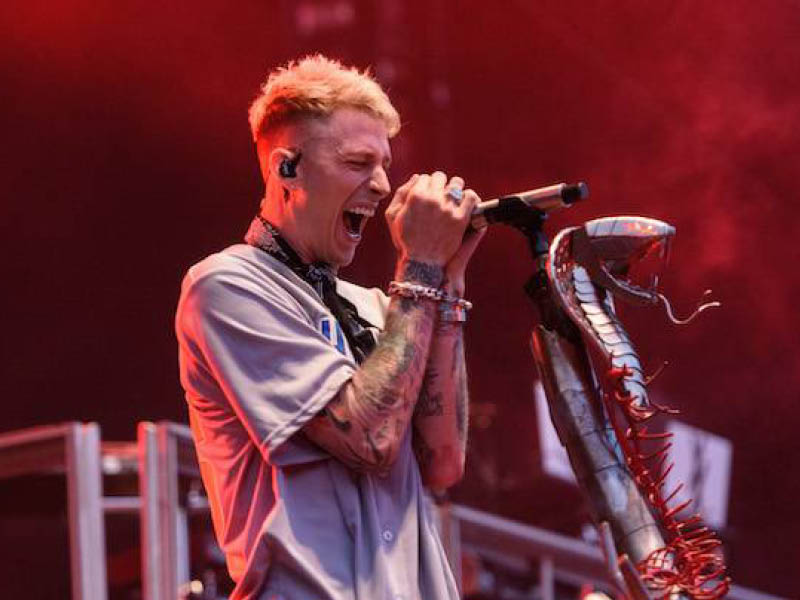 Machine Gun Kelly, real name George Kelly Barnes, now that's the wrong guy, s***, Colson Baker the American singer, rapper, songwriter, and actor. Baker is noted for his compositional blending of contemporary and alternative hip hop, and rock. He released his debut studio album, Lace Up, in 2012, which peaked at number four on the US Billboard 200 and contained his breakout single "Wild Boy". Machine Gun Kelly's second and third albums, General Admission, in 2015 and, Bloom, in 2017, achieved similar commercial success, both peaking at number four on the Billboard Hot 100. His fourth album, Hotel Diablo, from 2019, saw exploration of rap rock. His fifth album, Tickets to My Downfall, in 2020, marked a complete departure from hip hop and entry into pop punk. It debuted at number one on the Billboard 200, the only rock album to do so that year, and contained the single, My Ex's Best Friend, which reached number 21 on the Hot 100. Tickets to My Downfall, has been turned into a first if it's kind musical film experience titled, Downfalls High, directed by Baker and Mod Sun and narrated by Baker and Barker, the film stars Chase Hudson and Sydney Sweeney as teenage lovers in what Baker described as a "pop-punk version of Grease."