Mesa Amphitheatre | Mesa, Arizona
Koe Wetzel's tour will leave in its wake a trail of sold-out venues and screaming fans, so prepare for amps to be turned up to eleven and no fs given as you attend the party of the year at the Mesa Amphitheater on June 17, 2023. Pecos and The Rooftops are special guests at the show, and their performances too are sure to get you pumped up for the main attraction. Be sure to grab your tickets right here and now before they sell out. Click the "Get Tickets" button before it is too late.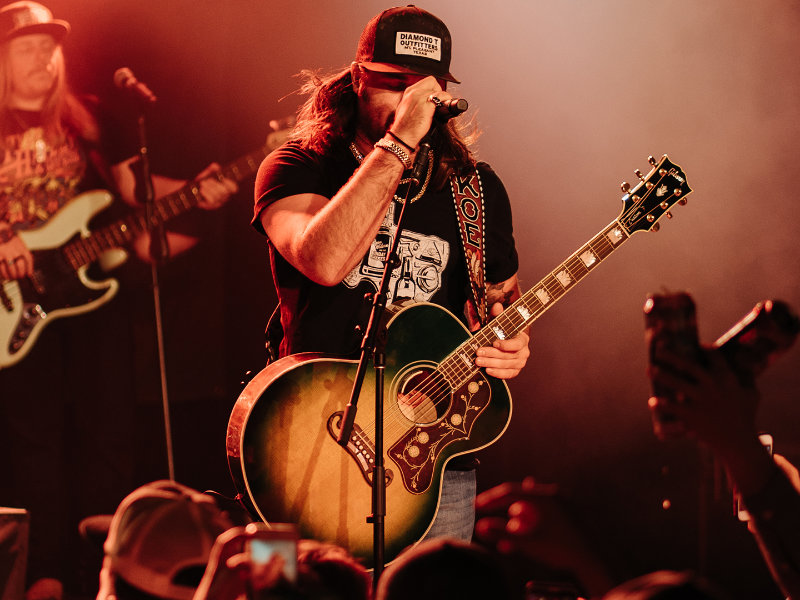 There is only one man on the planet who can blend rock and country, outlaw country, and country and grunge and come out with some of the most amazing music known to man. His name is Koe Wetzel. His style is unwavering and unlike anyone else's you've ever heard, and that is why he is so successful in the industry today.
This dogged determination has catapulted him to superstardom, resulting in packed venues and millions of online views. His three singles, "February 28, 2016," "Something To Talk About," and "Drunk Driving," have collectively racked up over 1.3 billion streams to date and have been certified gold by the RIAA. He has even received critical acclaim from the likes of Billboard, The Boot, American Songwriter, Rolling Stone, and many more.
Wetzel has earned a reputation as being country music's best performers with high-energy shows that leave fans gasping for more. Tickets will sell out way faster than expected, so be sure to grab yours right here and now before it is too late. This will be the best decision you make all year.