Mesa Amphitheatre | Mesa, Arizona
Grammy and AMFT Music Award winners Bon Iver comes to Mesa Amphitheater on Wednesday, March 30th, 2022 with very special guest Dijon. Bon Iver have finally broken out of their small intimate venue hold and are playing big Arenas and Amphitheatres, grab some tickets now, and you can say you were there when they finally made it big! While their latest album, I,I has been out for over a year now, this is your chance to catch it live, they've been practicing, and it's now pitch perfect and ready for the best tour they can give!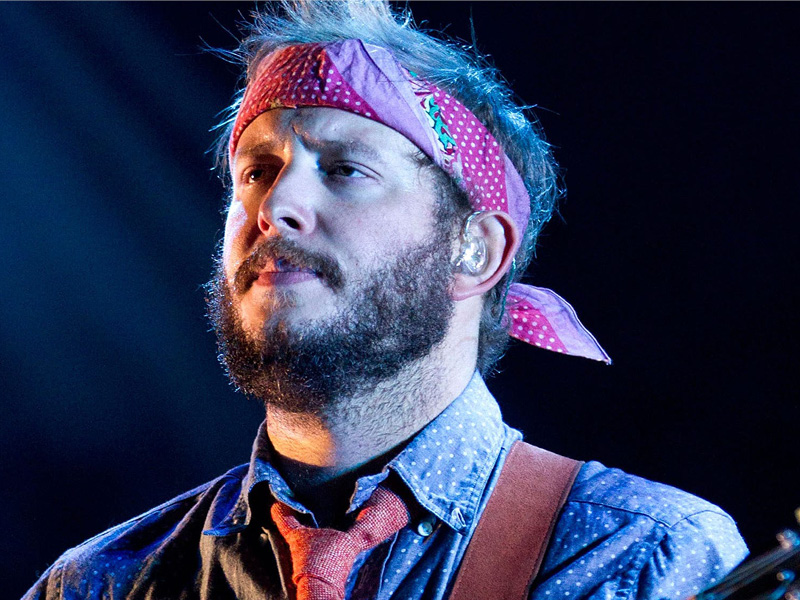 I,I came out in August 2019 with Pitchfork awarding it the "Best New Music" accolade for 2019, and editor Matthew Strauss calling it the band's "most honest and forthright music ever", and noted Vernon's vocal performance, saying that he "sings with more texture and conviction than ever before." The following year it was nominated for Best Recording Package, Album of the Year and Best Alternative Music Album at the 62nd Annual Grammy Awards in 2020, as well as Record of the Year for the album's lead single "Hey, Ma".
Bon Iver is the brainchild of singer-songwriter and guitarist Justin Vernon, the rest of the band are singer, guitarist and keyboardist Andrew Fitzpatrick, singer, guitarist and violinist Mike Lewis, singer, bassist and drummer Matthew McCaughan and, singer keyboardist and drummer S. Carey, but on tour the band swells to include, Rob Moose of Antony and the Johnsons, and The National on violin and guitar, Mike Lewis of Andrew Bird, and Happy Apple on bass, and a horn section including Reginald Pace, Colin Stetson of Tom Waits, and Arcade Fire, and C.J. Camerieri of Rufus Wainwright, and Sufjan Stevens.
The band have one EP and four studio albums out, "For Emma, Forever Ago" from 2007, "Blood Bank" EP from 2009, "Bon Iver" from 2011, which won the band two Grammy Awards for Best New Artist and Best Folk Performance, "22, A Million" from 2016, won the band three AMFT Awards, and "I, I" from 2019.
Relative newcomer to the music scene, Dijon Duenas brings his very own soulful twist to the R&B world, expertly blending buttery smooth R&B, seasoned with a heady folk influence. Dijon had an excellent 2019 and 2020, releasing a successful EP in both years. Now the time has finally come for a proper debut album, Absolutely, is due to drop on November 5th.