Mesa Amphitheatre | Mesa, Arizona
Hey, A Day To Remember, fans! You're Welcome to one of the most explosive rock music events this year, as our favorite Florida rockers stop at Mesa Amphitheater this Thursday, October 27. Catch the Jeremy McKinnon-led band as they perform their career-defining hits and new tracks from their most recent album, "You're Welcome." They will be joined by "The Taste of Ink" hitmaker, The Used, and the post-hardcore band, Movements. With these three epic bands coming together, Arizona's famous venue will surely be a haven of alternative pop-rock music that will make you scream in excitement! So be sure to grab your tickets now by clicking the "Get Tickets" button.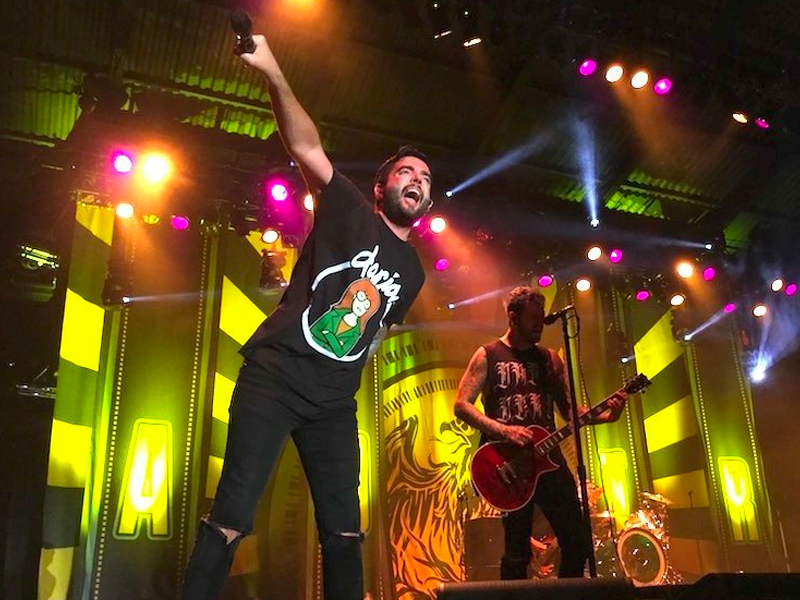 Deemed by Kerrang as the "perfect soundtrack to this strange and uncertain world that we live in," A Day To Remember's latest album, "You're Welcome," earned praises for its maturity and adaptability to many different styles. It charted in multiple countries and continues to gain momentum, especially with its recently featured track "Re-Entry" with Blink-182's Mark Hoppus.
In an effort to further promote this album, the rock band will embark on a European and North American tour dubbed "Just Some Shows" and "Just Some More Shows." Clearly, the tour's name is an understatement of what the string of shows will be because they are expected to be an epic display of ADTR's mastery as a post-hardcore and pop band, who have been rocking big arenas since the early 2000s. The North American leg of the tour will kick off July 27th in Baltimore, Maryland, and traverse the country through a performance on October 28th in Irvine, CA.
The tour will stop at Arizona's Mesa Amphitheater on October 27, Thursday, with two of the slickest guest bands: The Used and Movements. Formed in 2001, The Used is a famous American rock band from Orem, Utah, that is best known for songs such as "Buried Myself Alive," "The Taste of Ink," and "I Caught Fire." The post-hardcore band Movements, on the other hand, is known for their albums "Outgrown Things," "Feel Something," and "No Good Left to Give." With the inclusion of these two incredible bands, concert-goers can guarantee to have the best concert experience this fall. So be sure to grab your tickets now by clicking the "Get Tickets" button.