Mesa Amphitheatre | Mesa, Arizona
EVENT POSTPONED (date TBA). Hold on to your tickets! They will be valid for the new date once announced.
Step into the coffin of a vampire, Playboi Carti brings the NARCISSIST tour to Mesa Amphitheater on Friday, November 5th, 2021. Grab your tickets for things are about to get a Whole Lotta Red as Playboi Carti finally gets to live out his vampire Rockstar fantasy. On tour to support his latest album, Whole Lotta Red, that came out in January, and debuted at the very top of the Billboard 200 chart. This is Gen Z's answer to Nosferatu, Playboi Carti performs emotions, toggles between them, and disguises them with a disquieting ease. He has never been more enigmatic.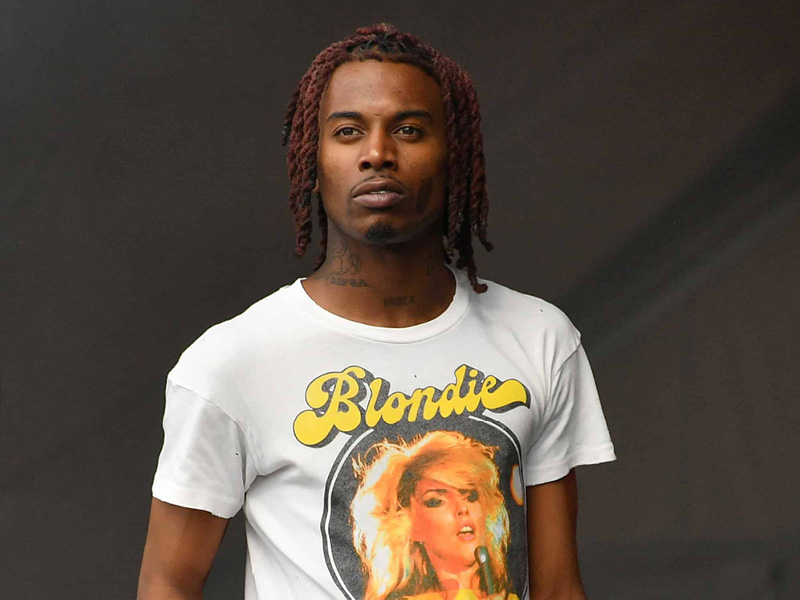 Rapper and singer-songwriter, Jordan Terrell Carter is Playboi Carti. He is recognized for his experimental musical style, gothic fashion, and super mysterious public persona. His debut studio album, Die Lit, in 2018 peaked at number 3 on the Billboard 200 chart. Then, following a two-year hiatus with very little new music released officially, thought there was a steady stream of leaks. Carti's highly anticipated second album, Whole Lotta Red, in January 2020, debuted at number 1 on the Billboard 200 and became his first chart-topping release. It also came in at the number 1 spot on the Top Hip-Hop and R&B Albums chart and number 2 on the Canada Billboard chart. The album, released to streaming sites on Christmas Day, sold 100,000 units and received 160 million global streams within its first week. In addition, Whole Lotta Red, trended number one upon its release on Twitter, and tracks from the album held three out of the top 10 trending spots on YouTube, including number one upon release.
The Atlanta rapper's third record is both wildly innovative and strikingly consistent. It's hard, melodic, experimental, and unlike anything else happening in mainstream rap. – Pitchfork