Mesa Amphitheatre | Mesa, Arizona
For one night only, The Music of David Bowie! Performed by The Phoenix Symphony Orchestra, conducted by Brent Havens and joined by recording artist Tony Vincent and a full Rock and Roll Band. Together we embark on a symphonic musical odyssey that explores the incredible range of David Bowie's music including the hits "Space Oddity," "Changes," "Under Pressure," "Heroes," "Rebel Rebel," "Fame," "China Girl" and more! Buy your tickets here to celebrate the life and legacy of flamboyant rock legend David Bowie under the stars at Mesa Amphitheatre on Saturday 28th March 2020, a show not to be missed!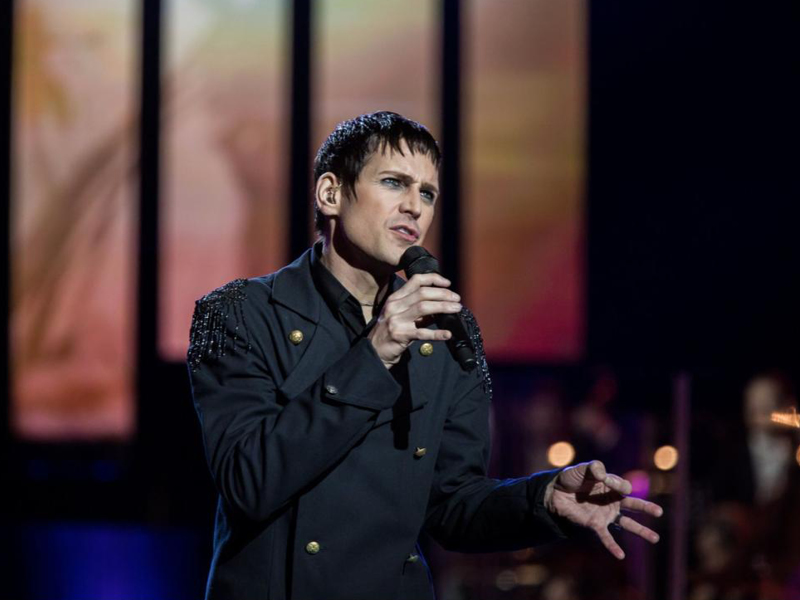 Widely known for his appearance as a finalist on NBC's The Voice, recording artist, actor and producer Tony Vincent has four solo albums, (Tony Vincent, One Deed) produced six #1 Billboard radio singles. Vincent independently released two albums, A Better Way, produced by Adam Anders, and the self-produced In My Head, following his showing on The Voice.
David Robert Jones was born in Brixton on January 8, 1947. At age 13, inspired by the jazz of the London West End, he picked up the saxophone and called up Ronnie Ross for lessons. By 1966 he was David Bowie, with long hair and aspirations of stardom rustling about his head. Kenneth Pitt signed on as his manager, and his career began with a handful of mostly forgotten singles and a head full of ideas. Amidst his musical wanderings in the late '60s, the young Bowie experimented with mixed media, cinema, mime, Tibetan Buddhism, acting and love. A first rock album, originally titled David Bowie then subsequently re-titled Man of Words, Man of Music and again as Space Oddity, paid homage to the kaleidoscopic influences of the London artistic scene, while hinting at a songwriting talent that was about to yield some of rock n roll's finest and most distinctive work–even if it would take the rest of the world a few years to catch up.
On January 10, 2016, David Bowie died peacefully surrounded by his family after a courageous 18-month battle with cancer. His body of work, multi-generational influence and legacy of fearless innovation and endless reinvention will live on forever.