Mesa Amphitheatre | Mesa, Arizona
Get ready for some Hard-violin! The American-Irish band, Flogging Molly are joined by the American folk-punk band, Violent Femmes in a co-headline tour! It's Flogging Molly and Violent Femmes at Mesa Amphitheater on Friday, October 8th 2021, with very special guests Thick. Irish-rock, Celtic-rock and Folk rock, its all got violins and lyrics to sing along to, so grab some tickets, buy yourselves a Guinness and come and yell profanities at your favorite of the three, it's the only logical thing to do! This is going to be the heaviest violin thrashing this side of Dublin, don't miss out.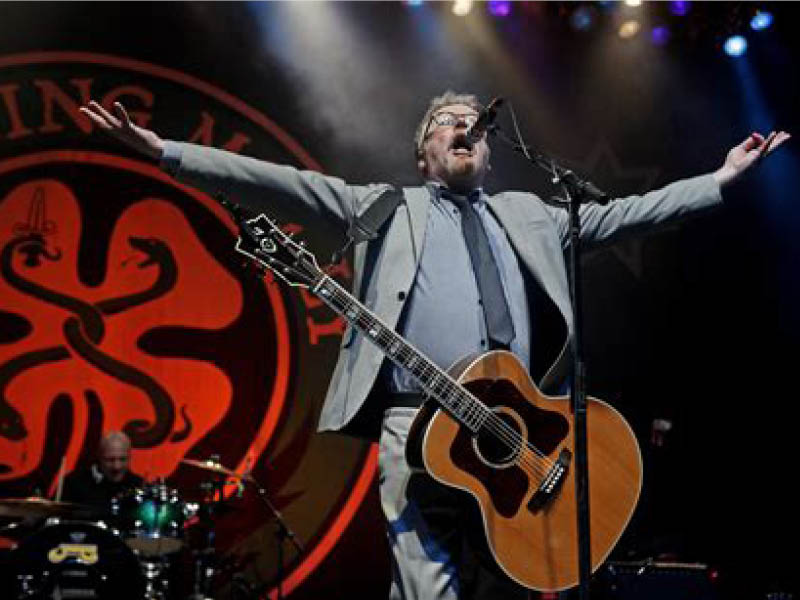 Flogging Molly is the American-Irish punk band from, Los Angeles, they are lead singer and guitarist Dave King, lead singer and violinist Bridget Regan, guitarist Dennis Casey, accordionist Matt Hensley, bass guitarist Nathen Maxwell, banjo and mandolin player Spencer Swain and drummer Mike Alonso. They have produced six studio albums: Swagger, Drunken Lullabies, Within a Mile of Home, Float, Speed of Darkness, and finally in 2017 after a six-year wait, Life Is Good, it came in at number 8 on the Billboard Top Alternative Albums chart and number 69, he-he, on the Billboard 200. They lost some of the old angry punk, but traded it for maturity. The band grow and mature just like the rest of us, no one wants to listen to the same thing they did in the 90s, this is an album with shades, it has a sense of optimism through adversity.
Violent Femmes is the American folk-punk band from Milwaukee, Wisconsin and they are lead singer, guitarist and violinist Gordon Gano, guitarist, bass guitarist, keyboardist and xylophonist Brian Ritchie, and drummer John Sparrow. They have produced ten studio albums since 1984: Violent Femmes, Hallowed Ground, The Blind Leading the Naked, 3, Why Do Birds Sing?, New Times, Rock!!!!!, Freak Magnet, We Can Do Anything, and their latest, Hotel Last Resort, in 2019 which came in at the 29 spot on the Billboard Albums chart. Reminiscent of their 90s sound and lyrical style, this album is as brilliant as they will ever be, funny but with good feelings.