Mesa Amphitheatre | Mesa, Arizona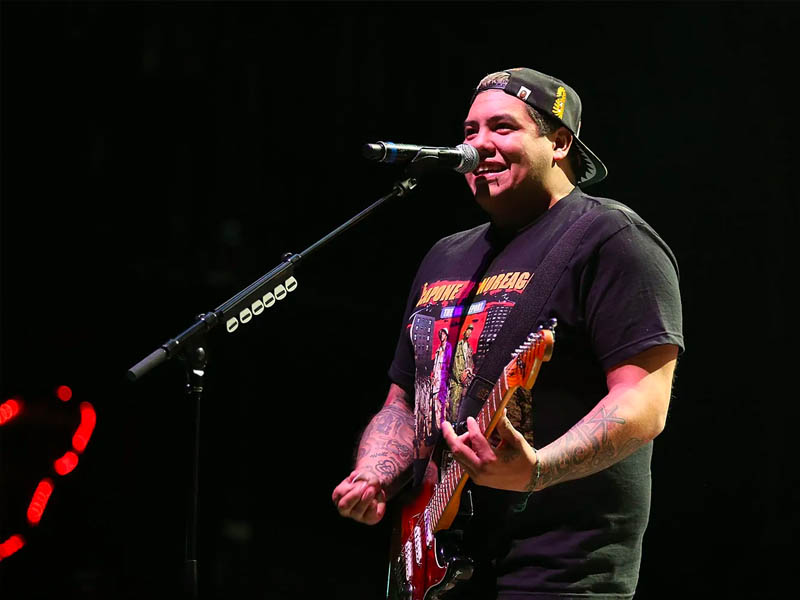 Get ready for a punk-tastic evening as Sublime with Rome, featuring Eric Wilson, Rome Ramirez, and Jason Vick, as well as reggae rock powerhouse Dirty Heads, set out on a co-headlining trek across the nation! These two incredible purveyors of reggae fusion are bringing their highly-anticipated show to Mesa, Arizona! Expect thrills from these iconic performers as they belt out their massive hits! Sublime with Rome is anticipated to perform chart-performing singles, "Panic," "Wherever You Go," "Wicked Heart," and many more! Meanwhile, Dirty Heads are set to showcase their career-spanning staples, including hits from their latest album, Midnight Control! Catch their outstanding, adrenaline-rushing live sets on Saturday 7th, October 2023, as they take over the Mesa Amphitheater! If you have a taste for reggae fused with hip-hop, rock, punk, and more, this is the place to be this upcoming fall season! So hurry and score your tickets now through the Get Tickets link before you miss out!
Sublime with Rome recently wrapped up a fantastic summer season as their Summertime Tour conquered countless cities across North America. Co-headlining with fusion band Slightly Stoopid, the band belted out iconic hits, resonating well with countless reggae rock and punk fans. This fall, the California natives set out on another co-headlining trek with Dirty Heads. Fans can look forward as members Eric Wilson and Rome Ramirez set the night ablaze with the fantastic staples from their three-album catalog. It has been 14 years since the duo got together – much to fans' surprise – and delivered one of the most iconic live bands in the reggae circuit. This 2023, the duo, together with their new drummer Jason Vick, will showcase their high-energy setlist.
In their recent live shows, Sublime with Rome has performed numerous crowd favorites, such as "Black Out," "Can You Feel It," and more. But more importantly, the band has been known to perform numerous covers, including songs from Sublime. If you're a Sublime fan, this is your chance to catch the rock band's iconic hits, such as "April 29, 1992 (Miami)," "Wrong Way," "Badfish," "What I Got," and "Santeria."
Meanwhile, the Dirty Heads also just completed a headlining summer tour, and now they're welcoming the fall season with a highly-anticipated tandem with Sublime with Rome. The band is also set to headline some massive festivals this upcoming season. But be sure to catch this prolific reggae fusion band as they perform their unique brand of music at the Mesa Amphitheatre this fall. Dirty Heads is an eclectic music lovers' dream with songs containing elements of alternative, hip-hop reggae, rock, and ska.
They're definitely a crowd favorite, so there's no wonder why the band has had an extremely busy year this 2023! Expect adrenaline-rushing, tight sets as they conquer Mesa, California, with their biggest hits!
Fans looking to have an excellent night out will not be disappointed that Sublime with Rome and Dirty Heads have chosen the Mesa Amphitheater for their stop. The outdoor venue provides ample space and an incredible atmosphere for music lovers. The popular destination, which can house up to 4,950 attendees, has been a favorite among world-renowned artists. Its excellent location and easy accessibility ensure you'll have a great entertainment experience.
Catch Sublime with Rome and Dirty Heads at the Mesa Amphitheatre on Saturday 7th, October 2023, by securing your tickets now!