Mesa Amphitheatre | Mesa, Arizona
Heavy metal fans in Mesa, Arizona, have a great reason to celebrate this fall because the monsters from down under are coming! Australian metalcore band Parkway Drive is bringing their highly-anticipated Monsters of Oz Tour to North America, and no one is safe! The trek is set to take over 19 major cities, which includes a coveted stop in Mesa! Fans can expect the Byron Bay natives to deliver some epic neck-breaking jams, such as "Carrion," "Vice Grip, "The Void," "Prey," and many more! Let's not forget the band has recently come out with new bangers, "Glitch" and "Imperial Heretic," spawned by their latest album, Darker Still! This 2023, the ARIA Award-winning band is celebrating their 20th year in music, and they're definitely bringing out all the stops to deliver fans a fantastic show! Their concert in Mesa Amptheather falls on Sunday, 1st October 2023, and tickets are now available! So hurry and grab yours before it's too late!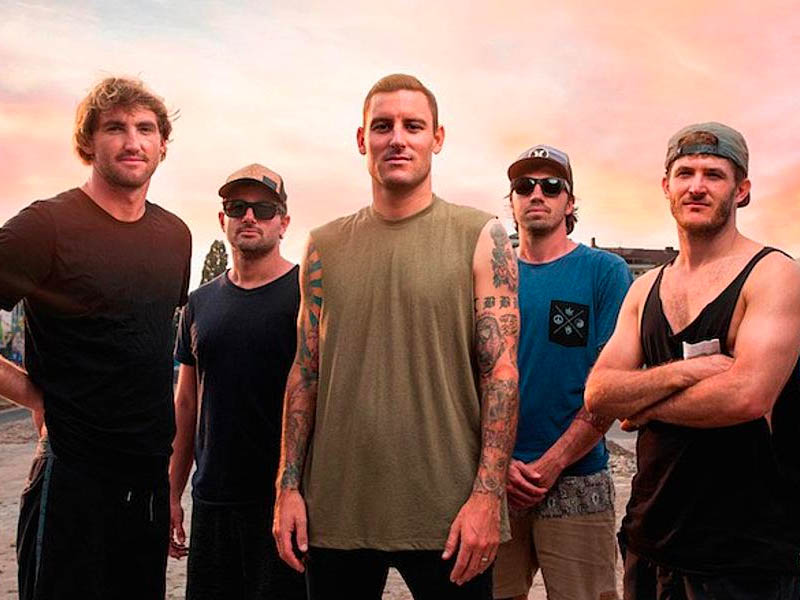 Parkway Drive recently came out with their seventh album, Darker Still. The album entered the charts in ten countries, including topping the chart in Australia. The 2022 effort spawned Billboard Mainstream Rock hits "Glitch" and "Imperial Heretic," which received wide critical acclaim. A music journalist wrote that the record was "start to finish unreal. Leave all your preconceived ideas at the door, open your mind, and ignore the negativity from the noisy minority, this album will help people through tough times and show them a way through life's shit." Other writers praised the band for their continuing evolution and "distilling their ideas into a more methodical sound."
The album is the latest installment in the band's plethora of chart-performing records. In 2005, Parkway Drive released their debut effort, Killing with a Smile. Released through Resist and Epitaph Records, the album made an immediate breakthrough on the Australian chart, peaking at number 39. The album's launch was followed by an international 2006 tour titled Taste of Chaos, which comprised stops in New Zealand, Japan, Europe, and Australia.
The following year, Parkway Drive scored a slot in Warped Tour, which served as their breakthrough into the U.S. market. That same year, the band dropped their sophomore effort, Horizons. The album soared to number 6 in Australia and debuted on Billboard after peaking at number 27 on the Heatseekers chart. The album was supported with a number of supporting tours with Killswitch Engage, Every Time I Die, Darkest Hour, and the Dillinger Escape Plan. The band also made several festival appearances, including The Bamboozle, Robot Mosh Fest, Groezrock, and With Full Force.
When the band was close to reaching its tenth year in music, they consistently achieved commercial success. Their 2010 and 2012 efforts entered the Top 5 in Australia's mainstream chart. Over in the U.S., the band has entered the Billboard 200. Apart from mainstream success in two major markets, the albums also became international sensations, entering the charts in several other countries. Beginning 2015, Parkway Drive has consistently topped the charts in Australia with each studio release. Their 2015 album, Ire, also dominated Billboard's Top Hard Rock Albums.
Now that the band is in its 20th year, they are embarking on a massive U.S. tour. "20 years is a milestone in any career," Parkway Drive's singer Winston McCall mentioned in a statement. "The journey that has led us to this moment has been insane, to say the least. We wanted to mark this time with a tour representing who we are and where we come from. For the first time on North American soil, we are bringing the fully-formed version of the Parkway Drive live experience, and if that wasn't enough, we're bringing an all-Australian lineup with us. No compromise, no surrender. This is who we are — The Monsters Of Oz. Come celebrate with us and burn it all away."
Catch Parkway Drive at the Mesa Amphitheater by securing your tickets now!