Mesa Amphitheatre | Mesa, Arizona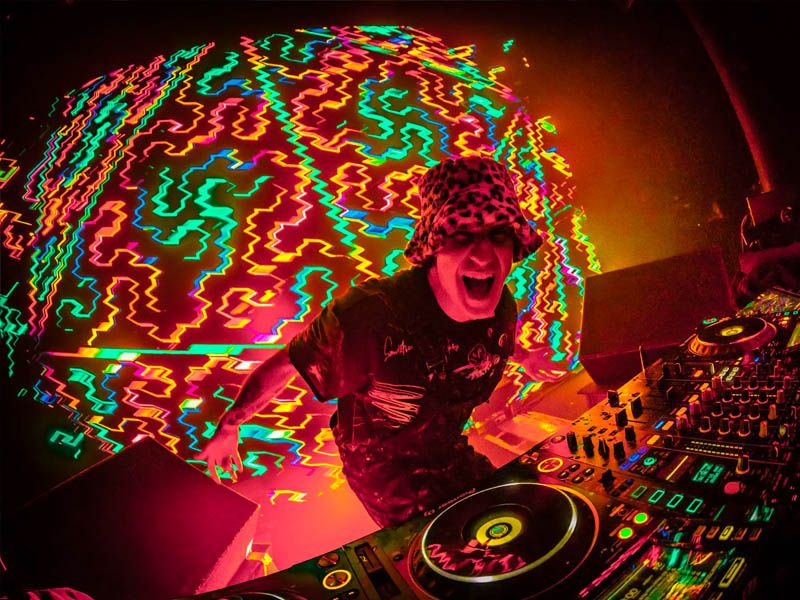 It's the biggest ragers of the season and it's bound to bring all the ragers into one iconic destination! The Radical Audio Visual Experience features a power-packed line-up comprising some of the biggest names in EDM! Enjoy the incredible staples of LSDREAM, Zingara and Lyny! ! Headlined by LSDREAM, the outing is guaranteed to bring audiences to an out-of-this-world sonic experience! Attendees can expect LSDREAM's iconic tracks, such as "Badman," "Funknaut," "PEACE LOVVE & WUBZ," and "SHADOW SELF." He has elevated the genre with his exemplary work and made his performances into a power-packed audio and visual spectacle! If you're an avid raver or just want an outstanding night out, you should look forward to an excellent season as LSDREAM conquers the Mesa Amphitheater! Expect epic drops, highly-addictive beats, and monumental techno numbers on Saturday 28th, October 2023! If you're keen on attending one of the best ragers of the season, you should hurry and secure your tickets now!
His remarkable talent and high-energy shows have established him as an influential artist in the genre. Fans can anticipate a plethora of incredible staples from his 2019 effort, Renegades of Light, and the 2018 album, Voyager, as well as his career-spanning hits and a myriad of collaboration singles. Having signed with Wakaan, Sami Diament, a.k.a. LSDREAM, has grown into one of the most highly sought-after electronic dance music performers in the world.
His collaborations with renowned artists have put his name on the map. His critically-acclaimed single, "Badman," has garnered millions of streams across music platforms. Featured in Ganja White Night's latest album, Unity, the single is bound to the biggest release this summer. He's regarded as two of the most creative and groundbreaking DJs in the world.
Another summer iconic hit that fans can look forward to is "FUNKONAUT," released in August last year. The song is an epic collaboration between Griz and LSDREAM. Other collaboration singles that fans can look forward to include "Eternal Now," "Spaceship," a track from "Universal WUB," and "SPACE FUNK," among others.
Alec Leinhauser more popularly known as Lyny, will join the Radical Audio Visual Experience as a special guest. Over the years, the progressive house icon has released several notable singles, including "Noxious," "Laundry Money," "Off That," "STFU," and "Spill." This 2023, he came out with a brand new EP titled Noxious Remix.
Music producer and performer Zingara comes in as a support act for the Radical Audio Visual Experience. She's currently one of the fastest-rising stars in the electronic dance music scene. And with the release of her debut EP, Mind & Body, EDM fans are now discovering this Maryland-born gem. She performed her first major festival in 2021. Now, she's one of the most sought-after electronic music performers in North America.
Catch these outstanding performers at the Mesa Amphitheater this fall as they deliver their incredible hits on Saturday 28th, October 2023! The Mesa Amphitheater has been ranked one of the best outdoor venues in North America. With its vast space and tiered lawn, the venue can host large-scale events like the Radical Audio Visual Experience. Its accessible location, ample parking, and complete facilities provide attendees with the ultimate concert experience!
See LSDREAM and his special guest at the Mesa Amphitheater on Saturday 28th, October 2023, by securing your tickets now!