Mesa Amphitheatre | Mesa, Arizona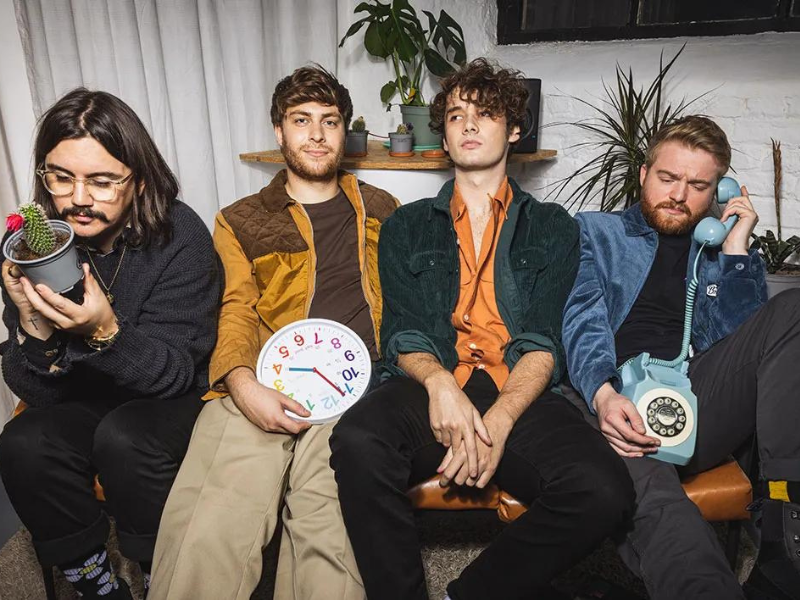 The U.K. indie rock band Lovejoy has had an eventful 2023 but they're not stopping anytime soon. The band still has a handful of shows to play around the United States, including a show in Mesa, Arizona! If you're one of the band's longtime fans, you're definitely going to want to come see this show! Their latest EP was an absolute banger and you just know that the band's going to be amazing when they perform it live.
This is your chance to catch Lovejoy live when they perform at the Mesa Amphitheater on Wednesday, the 13th of December, 2023. Sing and dance your heart out when you attend this show! You know you're going to regret not going, so it's time to make plans with your friends.
Tickets to see Lovejoy in Arizona are on sale here. You may purchase yours by clicking 'GET TICKETS.' Remember to secure yours as soon as you can because tickets are almost sold out!
The rising indie rock band Lovejoy was formed in Brighton, England. The band members consist of Will Gold as lead vocalist and rhythm guitarist, Joe Goldsmith as lead guitarist, Mark Boardman as drummer, and Ash Kabosu as bassist. They've released three extended plays including 'Are Your Alright?', 'Pebble Brain', and 'Wake Up & It's Over'.
Lovejoy's latest EP Wake Up & It's Over peaked at number eight on the Top Alternative Albums chart. It's one of those albums with a tune that keeps you going and lyrics that are relatable. Following this, they released a new single called 'Normal People Things' in mid-October. If you haven't had time to listen to the song, do it right now!
The band's vocalist Will Gold shared about their latest track, "'Normal People Things' is a song I wrote about things that normal people do, such as shopping, showering, occupying space, panic attacks, etc. However, there are also some things normal people do not do. This song will not talk about that. I wanted to take the concept behind the song and flip it on its head, placing the band in the weirdest form of a 'Normal Person Thing' which in this case was those old awkward family portraits from the '70s-'90s. I really wanted to have most of the video be like a collection of living portrait photography, with only the final chorus being the moment in which they break out of it."
Earlier in 2023, they went on a series of sold out shows across North America. They're not stopping anytime soon though because they already have themselves booked for a couple more shows towards the end of the year! If you haven't seen the band live yet, it's your chance. You can catch them live in Mesa, Arizona when they perform at the Mesa Amphitheater! This show is going to be a dream come true for all of Lovejoy's fans. So, if you're one of their avid followers, don't miss out on seeing them perform live! This opportunity doesn't come often so go grab your tickets now!