Mesa Amphitheatre | Mesa, Arizona
Glenn Danzig and the rest of the band are back to their usual debauchery with their headlining 2022 tour! On Sunday 8th May 2022, the band will be making a stop at Mesa, Arizona, and rocking it out at the Mesa Amphitheater! Danzig is set to perform across North America on a two-week trek. This 2022 run is the band's first proper tour since 2018! Don't miss the opportunity to see this sinister band who rocked the late '80s and '90s with their fan-favorite songs "Mother 93," "She Rides," and "Devil's Plaything." So get your tickets now and bang your head to your favorite Danzig songs live at the Mesa Amphitheater!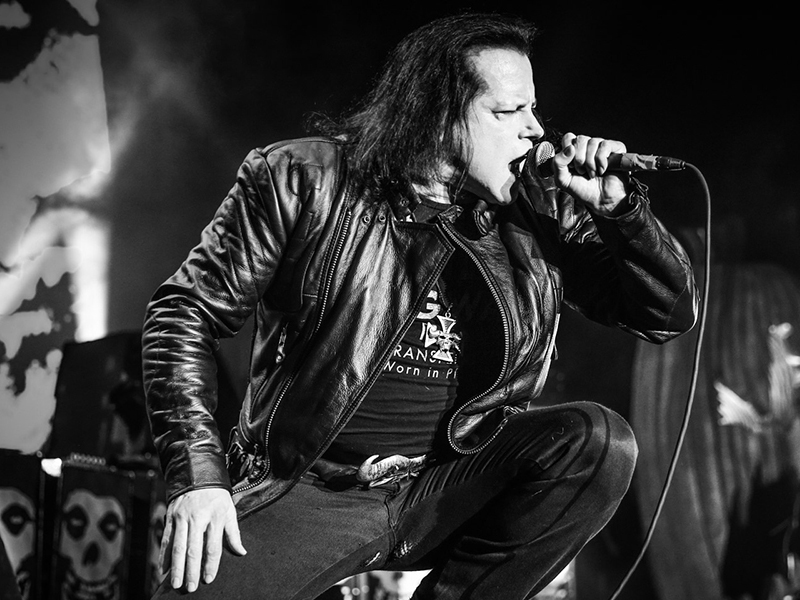 The illustrious and diabolical quartet that is Danzig is one of the most revered but underrated heavy metal bands from the '80s. For the majority of their career, the group has maintained a tight-knit niche of fans that remain obscenely loyal. These '80s fans are already in their '40s or '50s, but they're probably still proudly donning Danzig gear.
The band's introduction to the heavy metal scene came with a bang through their self-titled debut album. The record may have peaked at only 125 on the Billboard 200 chart, but it was highly acclaimed by music critics. In fact, Thrasher Magazine mentioned that "Danzig provides a heavy dose of pure entertainment that has awesome momentum and pile-driving fury. Danzig becomes more impressive with every listen." The record would later be certified gold by the Recording Industry Association of America.
The band, known for one-off shows, will embark on this two-week tour with support acts Cradle of Filth and Crobot on select dates. The tour also includes a special presentation that will feature the whole sophomore album, Danzig II: Lucifuge, released in 1990. This highly critically-acclaimed album is one of the band's most quintessential releases – with the New York Times reviewer calling it "one of the most accomplished and absorbing rock albums of the year."
For their show in the Mesa Amphitheater, fans can expect a tight repertoire of select songs from the band's discography, including Lucifuge. Don't miss this rare opportunity to see Danzig perform live, so get your tickets while they're still available!