Mesa Amphitheatre | Mesa, Arizona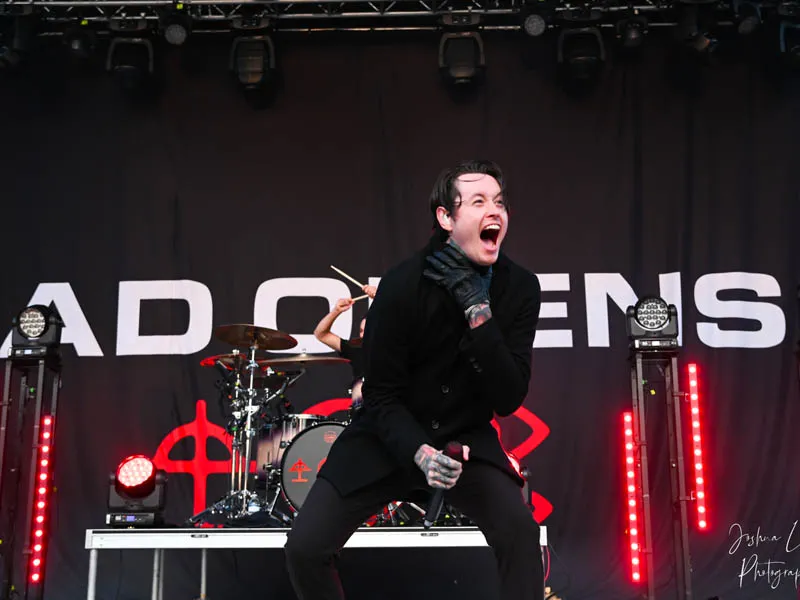 Bad Omens' Concrete Forever tour is a thrilling, head-bang-worthy whirlwind that took over the year 2023 like a storm! Fans gathered from far and wide and flocked to the band's numerous shows, which conquered several iconic theaters! One thing we have to say is that attendees finally believed the hype – Bad Omens is currently the dark horse in the rock music circuit, and their 2023 outing virtually sold out every show! This spring, the band is set to deliver their rescheduled dates, which include a long-awaited stop in Mesa, Arizona! As promised, Bad Omens will make their way into town to perform their critically acclaimed set at the Mesa Amphitheater! Fans can look forward to iconic hits and fan-favorite singles, such as "The Death of Peace of Mind," "Just Pretend," "Never Know," and many more! During their last trek, the band promoted the release of their latest groundbreaking number 1 album, The Death of Peace of Mind. This spring, fans in Arizona can finally see the hard-hitting quartet live at the Mesa Amphitheater! Hurry and score your tickets now to see Bad Omens by clicking on the Get Tickets link!
Bad Omens extends the sold-out Concrete World Tour all the way to spring! Last year, the band toured North America relentlessly, and fans were treated to a high-powered performance coupled with some outstanding music prowess and out-of-this-world stage presence. Noah Sebastian, in particular, was praised for his incredible vocals. This 2024, American fans who missed the chance to see the band can finally experience their music live. For their 2024 tour, the band will perform a total of six shows in select cities. This spring, the band will make their way to the Mesa Amphitheater for a one-night rock spectacle.
Fans can look forward to Bad Omen's highly acclaimed set, which includes mega hits from their latest album, Death of Peace of Mind. The album topped the U.S. Heatseekers chart and peaked at number 11 on the Hard Rock Category. The 2022 effort spawned several notable singles, including "Just Pretend," "The Death of Peace of Mind," "Nowhere to Go," and "Like a Villian." Aside from new hits, attendees can also anticipate a plethora of hits from their earlier releases, like Finding God Before God Finds Me and their self-titled debut effort.
Emerging from Richmond, Virginia, in 2015, Bad Omens has amassed millions of followers over the years. The band comprises singer Noah Sebastian, guitarists Nicholas Ruffalo and Joakim Karlsson, bassist Vincent Karlsson, and drummer Nick Folio.
Aside from a great soundscape, fans can expect a great evening thanks to Mesa Amphitheater's excellent facilities, top-tier light and sound system, and great customer service. The venue has a long reputation for hosting some of Arizona's most exciting concerts. You'll surely love the vast concert grounds, lush greenery, and ample parking. Bar tents and concessionaires are also available for refreshments and fixer-uppers.
This is your opportunity to catch one of the most talked about hard rock bands in the circuit! Bad Omens is undoubtedly breaking ground and packing venues like no other band has in recent years. So, if you're keen on catching them in Mesa, Arizona, this spring, you better hurry and secure your tickets now!
Tickets to see Bad Omens at the Mesa Amphitheater on Thursday, 25th April 2024!